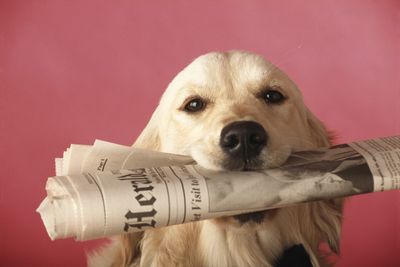 Updated Area Information from Elaine & Ray
New zoning pending on Blakeney Heath Road with proposed urban designation to permit 164 attached town homes set among several single family communities. Questions need to be addressed regarding traffic congestion, schools, etc.

Important news update.

....Northwood Ravin just announced construction of a 16 story residential tower in Ballantyne. There will be a additional 5 story building as well to create this residential community. There will be a mix of apartments and town homes featuring 1, 2 and 3 bedroom offerings ranging from 650sf to 3,800sf. The 16-story tower will have 126 units of the total of 212 dwellings. Luxury appointments in the tower will include a rooftop lounge with full kitchen, private dining room, wine room, outdoor balconies and a speakeasy themed bar for residents. Other amenities in the complex will include a saltwater pool, indoor spa, sauna and steam rooms, private fitness rooms, out door kitchens and a dog run area. Check out www.goballantyne.com for latest news.
Ray was invited to address the Charlotte City Council on behalf of Novant Healthcare on the rezoning for their new Ballantyne location hospital.
Another new announcement has a cable band width company leasing 30,000SF of office in Ballantyne for their new HQ's location.
A new 13-story office building and adjoining upscale apartment building will be breaking ground on Ballantyne Corporate Parkway across from the Ballantyne Aloft.
Resident real estate is expanding along with new shopping centers just over the N.C. state line into Lancaster S.C. Much of this growth runs slightly east and west of Lancaster Highway. Several addition new residential communities have started and more are planned for. Projections are this could add another 1,000 homes in that general area.
Ballantyne Village will be the site of a new vertical use development that will include a 186 room AC Hotel by Marriott, 100,000 sf of office space and a rooftop restaurant and bar. Completion is scheduled for 2012 .
A realtor update recently announced that Forbes will be leaving uptown to move their operations to a new building in Torningdon which is just north of I-485 from Ballantyne Office Park.
Exciting forecast for Ballantyne was presented by representatives of Northwood Office, Retail, Residential and Hospitality at a community meeting on Wednesday August 27th. to a large audience of residents. See this informative video link

BallantyneReimagined

for details.
All of the residential housing outlined in the above presentation will be apartments. This is going to at some point increase the demand for single family homes in the area. Given that this areas single family communities will benefit in increased value.
Local area demand for available homes is positive with many homes selling very quickly and at a very positive price.
We still are seeing a lot of activity with newcomers entering the market here.
We just published a second new website www.SouthCharlotteHomes.com to direct more attention to the South Charlotte area.
Having recently closed on two properties my current listings have been getting a lot of showing.
I recently learned that I have for the 12 year been awarded the "5-Star Best in Client Satisfaction Award".
Ray was a featured guest speaker at the the Charlotte Mecklenburg Police Department ground breaking of their new South Division office. Ray worked with off duty officers for fourteen years doing security patrols at several of the areas shopping centers as the designated property manager. As always he was introduced as the "Mayor of Ballantyne".
Please remember to check back often for updated information.
We welcome your inquires so please reach out to us at Elaine@goldenproperties.com or reschert@aol.com.